Create Your Custom Price Quote System In Minutes

CPQvision Software Walk-through Video
How can CPQvision Help You?
I am a...
Check out this quick CPQvision software demo!
Improve Your Business with CPQvision
By improving productivity and eliminating unnecessary errors with advanced CPQ software, CPQvision can help your business thrive in the following areas:
With over 30 years of experience developing and perfecting custom software, we offer our customers an easy to use, dynamic, and intuitive CPQ system to improve their business.
%
Pricing Error Reductions
%
Increased Sales Converted
K
Sales Expense $ Saved on Avg per User
Choose the best plan for your business!
Starter Plan
Deliver a Maximum of 20 Quotes / Month

Use Our CRM or Integrate Salesforce

Allow Customers to Configure Their Own Quotes

Onboarding Path To Success
Pro Plan
Use Our CRM or Integrate Salesforce

Allow Customers to Configure Their Own Quotes

Onboarding Path to Success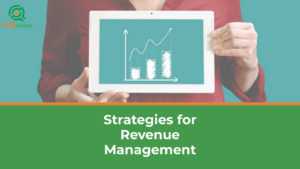 The pandemic has negatively affected a lot of things for us in the past year and a half. However, revenue management has not been one of those things, so how has the pandemic affected revenue management? How has the Pandemic Affected Strategies for Revenue Management? Unlike any other time in our recent history, year-over-year sales…
In the last two weeks, we've discussed 4 reasons why pricing matters and a successful CPQ strategy. If you missed Part 1 or Part 2, or both, you can check them out here: Why Does Pricing Matter in a Successful CPQ Strategy? Part 1Why Does Pricing Matter in a Successful CPQ Strategy? Part 2 Two…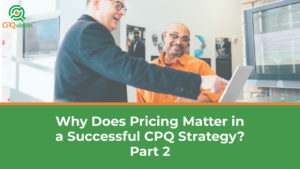 Last week, we discussed two reasons as to why pricing matters in a successful CPQ strategy. This week, we are focusing on making data-driven decisions. Making Data-Driven Decisions 1. Analyzing Data You need a system that's has the ability to give you data-focused pricing decisions. Ideally, you want to have a system that's going to…